Money Laundering, Corporate Fraud & other White collar Crimes
Money laundering is an evolving area of law which is becoming promptly important for the financial institution and other entities. This is an area of law in Bangladesh which is developing rapidly, and regulatory bodies are very keen to maintain the international standard of monitoring money laundering issues. Since very few are well versed with what consists the crime of money laundering, often individual bodies and financial institutions are countering Anti Money Laundering Regulation inspection and charges.
We, in Advocare, created a team who possesses experience of dealing cases involving money laundering internationally and domestically. Advocare can help you to deal with a money laundering charge in case such issues arise.
Labour and Employment law
Handling and managing with the employment laws can be a daunting task for both the employers and employee. From small business to big industrialist, the hardship of maintain with the employment/labour legislation is a difficult one and often parties find themselves in trouble. We, at Advocare Law International, retain a considerable understanding and application of employment law with first-hand experience of dealing in employment cases, while acting on behalf of employers and employees in both contentious and non-contentious matters. Moreover, we can advise you on the necessities like recruitment, terms and conditions, contracts and insurance. Our team members of the Employment Lawyers regularly appear in the Employment Tribunals and Courts and significant care is given in drafting and tailoring the documents to suit your business requirements, whether this involves engagement of contractors on a self- employed basis, contracts for employees, health and safety, equal opportunities and harassment.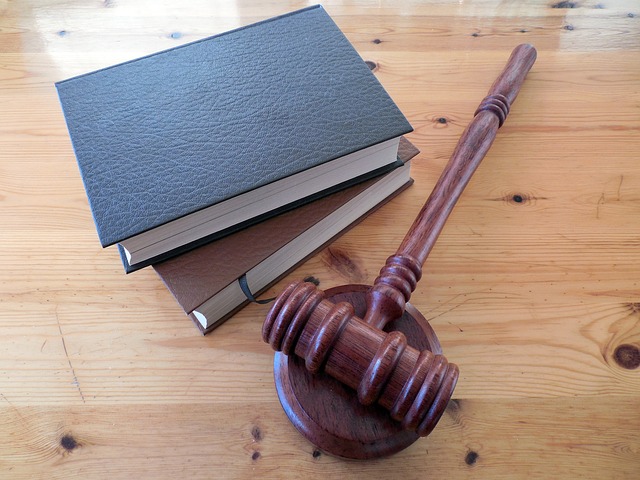 INTERNATIONAL ARBITRATION
With the growing number of commercial disputes, the need for effective representation in the arbitration process is pertinent. Bangladesh legal systems and Courts are ADR friendly. Arbitration Awards from Bangladesh are enforceable in more than 147 jurisdictions through the 'Convention on the Recognition and Enforcement of Foreign Arbitral Award', just as awards from other contracting states may be enforced in Bangladesh. Arbitration provides flexibility: the parties can choose whether to go for ad-hoc arbitration or institutional arbitration. They can also mutually decide on the number of arbitrators and the venue or seat of arbitration. Therefore, the use of an arbitration clause in commercial agreements is quite common now. AdvoCare offers a team of qualified barristers gifted with the experience, and ability to help companies and law offices looking for such assistance. We can advise you on the advantages and disadvantages of arbitration for your specific arrangement, on the drafting of arbitration clauses, the benefits of the different institutional principles and whether to utilize them. Our team of lawyers can also act as arbitrators in your case. What's more, after an effective settlement we can move quickly to enforcement. Through our services, we ensure to provide clarity as to how any dispute will be resolved and information related to the type of disputes which will be subject to the arbitration procedure; costs; place and language of the arbitration; remedies, application of arbitration procedure to any related agreements. Confidentiality is key and we ensure that your business issues remain private.
ALTERNATIVE DISPUTE RESOLUTION AND MEDIATION
Vestibulum fermentum. Morbi molestie, neque vitae ultrices nec, elementum dui. Maecenas ligula sed porta laoreet. Nam placerat tempus, fringilla neque.
We are a group of independent legal practitioners, who are specialists in using ADR (alternative dispute resolution) processes. We have barristers who are accredited and experienced, dexterous at assisting organizations and individuals achieve the resolution of their disputes with agility and finality. Our Chamber believes in resolution of disputes in cost effective manner using shortest possible time and resources. 

Unlike arbitration, the success of mediation depends on the mediator's skills of extracting information from its clients and conduct effective reality testing. Here, at AdvoCare, we have barristers to do that proficiently.
INTERNATIONAL TRADE LAW
Advocare specializes in international trade law and provides the means through which our barristers provide advice to our clients in the international market. The firm has associated offices in Dhaka and Sylhet along with alliances with foreign law firms.
TECHNOLOGY, MEDIA AND TELECOMMUNICATION
At AdvoCare, we have the insight of the possibilities and demanding situations facing technology, media and telecommunications (tmt) businesses. We understand that technology, media and telecommunications (tmt) is one of the quickest-growing sectors of the legal marketplace: the consistent evolution of this area begs for the availability of modern felony advice. Considering our firm's way of life, depth of experience and extensive range of expertise of our barristers, we are able to provide a level of service to our client's utmost satisfaction. Our lawyers work on the periphery of technology and the law. We think that in order to provide accurate and useful legal advice, we must understand both the way things work as well as the applicable law. In order to apply the law and regulations to the advantage of our clients, we put in effort to understand the underlying technology. It is this strategic approach of ours that helps to provide tailor made solutions for our clients.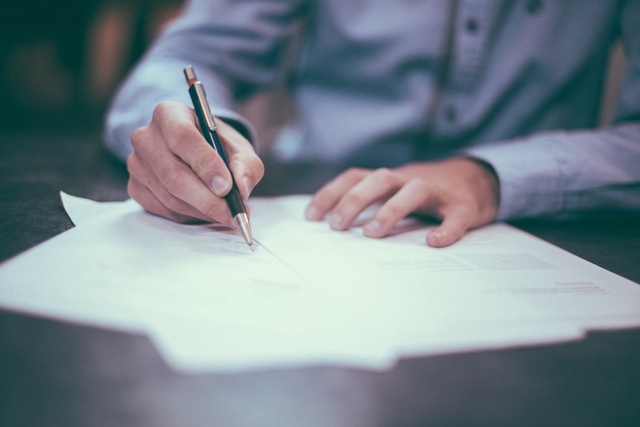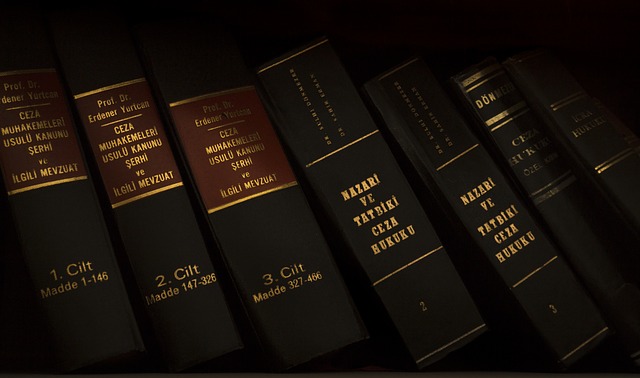 ENERGY, MINING AND INFRASTRUCTURE
The energy, mining and infrastructure industry is dynamic, numerous, and worldwide in scale. Therefore, enterprises in this sector demand complete and innovative legal solutions. We have the deep understanding of the fact that markets, technology and regulation are the principal commercial enterprise drivers in the energy and natural resources sector. Whether it is about a dispute to resolve, an energy project to finance or an intellectual property to protect; we have the team to provide adept legal assistance. Our team of lawyers use information of neighbourhood markets and our familiarity with global nice practices to deliver you sensible solutions.


Admiralty and Maritime Law
Advocare Law International's speciality is in dealing with both dry and wet admiralty and maritime matters related to arrest of ships, collisions, auction, charter parties, ship finance, pollution claims etc.


Real estate
Advocare Law International is keen to satisfy its clients hence invests its best effort towards helping them by providing proper consultancy and legal documentation services. It has strong connections with the advanced investment banks, specialist real estate lenders, borrowers and investors. It is true that real estate business has become competitive in Bangladesh. Competitors are taking aggressive steps to achieve their target as well as increase their market share while the buyers are becoming more conscious about the current volatile market. Changing economic environments have made it more challenging for national and multinational companies and other investors to operate their real estate businesses properly. Nevertheless, Advocare's unparalleled team of lawyers; having clear understanding on every aspect of real estate finance in both domestic and international markets, local market knowledge, industry insight and global experience, is fluent in assessing the risks and opportunities face by its clients.


Aviation Law
Advocare Law International has preeminent aviation law practice in Bangladesh excelling in client service and industry knowledge. With in-depth and up to date knowledge of regulatory issues concerning CAAB (Civil Aviation Authority Bangladesh) and developments in the law of international aviation, We are being able to advise clients in legal and regulatory issues covering every segment of the aviation industry, including domestic and foreign airlines, aviation joint ventures, aerospace, aircraft, engine and component manufacturers, aircraft leasing and financing, cross border aircraft purchase, mortgage of aircrafts and aircraft parts, aviation public private partnerships, and commercial space companies and lien etc. Lawyers from the firm & network worldwide collaborate to address a broad range of legal issues, including regulatory matters, antitrust, joint ventures, mergers and acquisitions, aircraft finance and leasing, environmental, litigation, legislative/lobbying, and regulatory matters. The firm also has significant experience in handling carriers' liability under Bangladesh law and international conventions. The insights we derive from our diverse practice enable us to achieve our clients & goals more efficiently and effectively.
Banking and finance law
It is often confusing and difficult to adequately manage the financial liabilities attached to the banking and financial sectors of your business and private life. The mounting intricacy of the modern banking system, increased internationalization and variety of financial opportunities means that the scope for disputes in the banking sector is rising. Therefore, this jargon-heavy, technical and ever evolving area of law requires thorough assistance of expert lawyers.

A strong team of Advocare Law International dedicates its skills and expertise to settle your banking and financial disputes entailing regular due diligence and compliance related matters. In order to help structure your transactions; while giving priority to your best legal and commercial interests, to negotiate and document the contractual relationship between borrowing and lending parties the team gives its fullest effort. The team is experienced in drafting large and complex agreement from drafting international syndicated loan agreement and financing agreement to deed of partnership and lease deed. We specialise on providing legal opinion and vetting business documents, loan documents; documents involving secured and unsecured loans, merger and acquisitions, corporate, domestic and international loan syndications, Islamic financing, asset securitization, asset-based financing loan recovery, drafting any instrument or debt restructuring, interest rate and currency swaps and other derivative products, leasing, project financing and etc.


Foreign Investment, Business Startup & Related Services
Advocare Law International provides a comprehensive range of services necessary for the establishment of business and operation in Bangladesh by foreign investors.  We also assist in obtaining statutory permissions and sanctions from various regulatory and Government bodies, departments and agencies.


Corporate & Commercial law
Advocare Law International is one of the leading corporate and commercial law firm, providing advice and representation in complex domestic and international commercial and corporate legal matters.
We provide services with regards to setting-up, registration, filing, restructuring, acquisition, public offering, stock market listing and all other regulatory compliance matters. We assist clients with complex legal matters that frequently arise in corporate shareholder disputes, to skillfully advocate our clients' positions and where needed, protect minority shareholder rights.
We take pride in our extensive experience in drafting and vetting commercial and corporate documents. We are proficient in drafting and vetting of LMA finance facility agreement, cross-border transaction agreement, syndicated loan agreement and all sorts of commercial and corporate agreements.
We advise and assist both domestic and international clients as to entering into joint ventures, cross-border transactions, collaborations, merger & acquisitions. We also provide advice and assistance in establishing branches, subsidiaries and representative offices of banks, non banking financial institutions and companies in Bangladesh, UK, USA, India and Malaysia, using the expertise of our extensive network of professionals.


Intellectual Property Law
With the development of IP sector and the Internet, protecting Intellectual Property rights is more difficult than ever and people are more vulnerable to losing their IP rights. Your original idea is your own property and you have every right to protect it. Protections are mainly given through laws regulating patent rights, trademarks and copyrights. Advocare Law International appreciates and understands the need for intellectual property protection and provides expert assistance to both local and international corporate bodies on various areas of intellectual property laws, including trademark infringement claims, trademark search, applications and registrations, patent filing and registrations, transfer of intellectual property, assignment and passing off etc.